Provide modern experiences for engagement & retention​
Intuitive experiences covering all aspects of client/advisor engagement including planning and recommendations.
Accelerate revenue & growth
Enable advisors to focus on high-value tasks – delivering customer excellence, driving revenue and scaling growth.
Service clients efficiently
Allow advisors to generate personalised proposals in a fraction of the time taken with legacy tools.
Hear from our customers.
InvestCloud is powering the digital transformation of 550+ global clients.
The best advisors don't make guesses - they make data-driven decisions.

Through a singular Digital Warehouse, InvestCloud centralises and normalises endless amounts of data, applying AI to automate meaningful analysis at scale.
The best advisers don't celebrate milestones, they surpass them.

From deep knowledge of the industry to personalized understanding of a client's individual needs and preferences, advisers are under pressure to deliver exceptional service - at scale. InvestCloud's digital tools empower advisers to exceed expectations so they can retain and grow client relationships.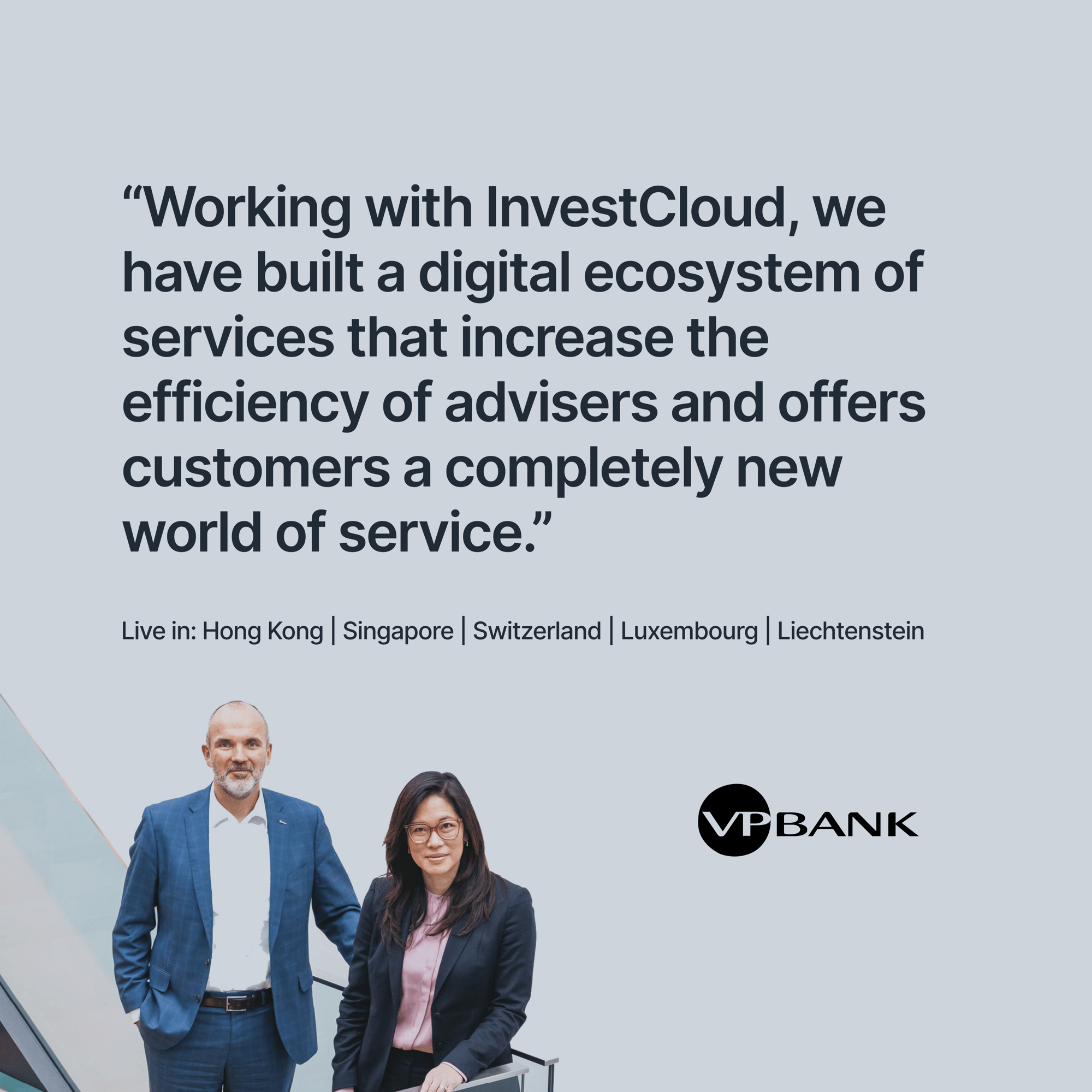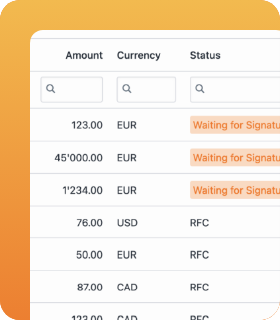 Best Advisor Blog Series: Part 1
Accelerating Advisor Experience: Technology allows advisors to focus on their clients
By: Gareth Rees, Head of Pre-Sales – APAC
Wealth advisors are facing industry-wide challenges that can either be helped or hindered by technology, depending on the approach they take. This blog outlines three major challenges advisors are facing, and describes how InvestCloud's solutions address each of these challenges head on, enabling advisors to spend more time on the high value work that retains and grows client relationships.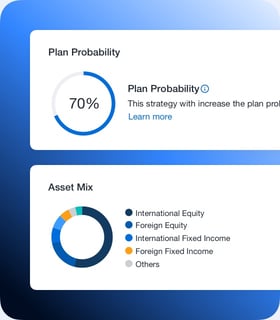 Best Advisor Blog Series: Part 2
AI: Unleashing a new era for wealth management
By: Boris Rankov, Head of Product – APAC & EMEA
AI is already transforming the way we live and work, and we've only just begun to see its impact. Already, technological solutions are hitting the market that we couldn't even have imagined a few years ago, and the rate of growth is only going to accelerate. This blog outlines clear, practical steps firms can take now to survive and thrive as AI sweeps the industry.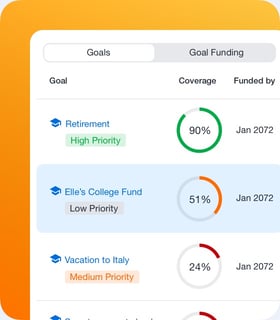 Elevating the Wealth Management Propositions in Asia
By: Andrew Bresler, Chief Revenue Officer & Deputy General Manager – APAC
Is data the new fuel powering the wealth industry? Will AI and ML catalyze the delivery of far more personalised offerings – and help private banks and other wealth managers achieve better outcomes and scale their platforms? In a recent webinar, Andrew Bresler, Deputy General Manager APAC, InvestCloud, debated fellow industry leaders about how far—and how fast—the wealth industry will change in the age of ChatGPT and beyond.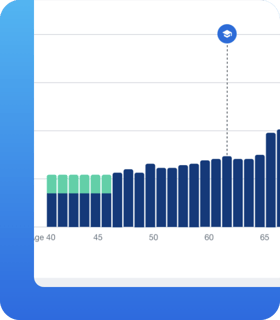 Digital Transformation for the New World of Wealth Management
By: Christine Ciriani, Chief Revenue Officer & General Manager – APAC
The APAC wealth management sector is changing at breakneck speed. Christine Ciriani, Chief Revenue Officer & General Manager for APAC, recently shared with Hubbis her insights into the evolution of this dynamic market – and the journey ahead for incumbents and new players alike.